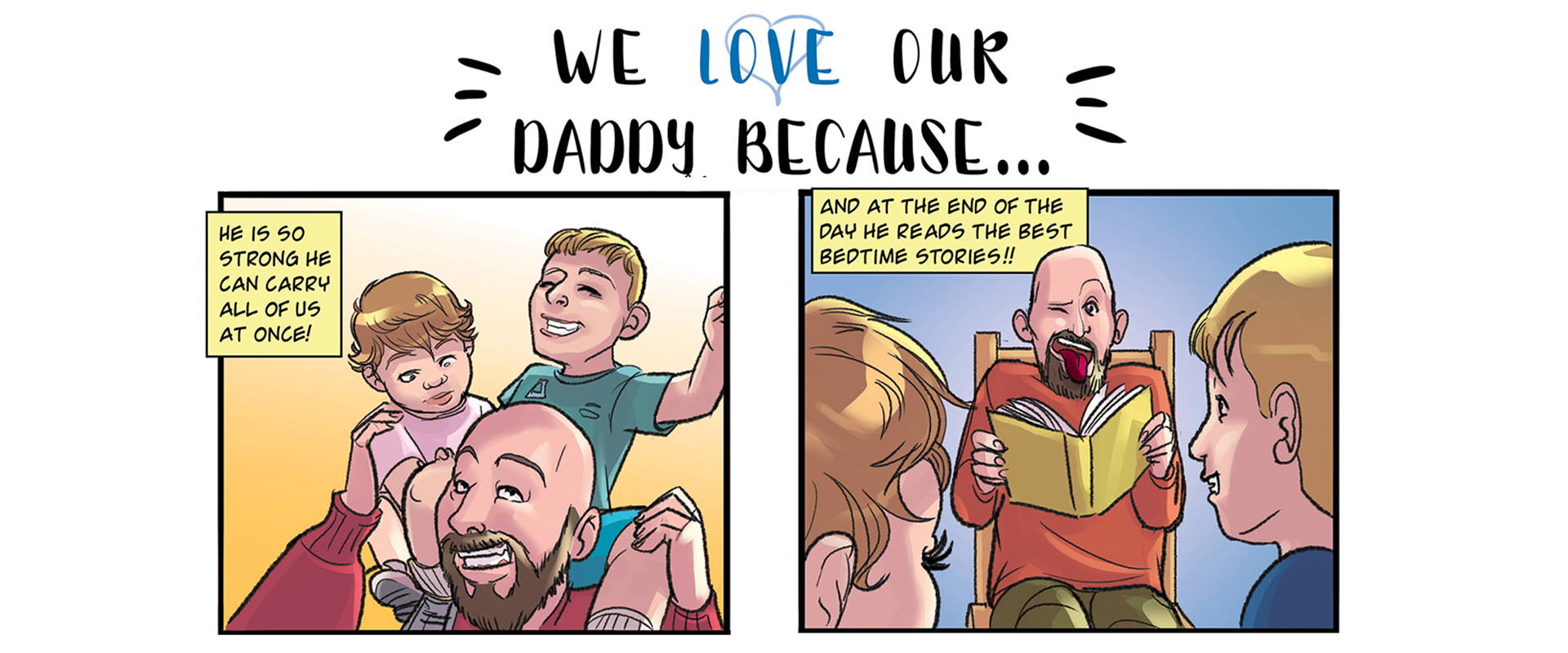 Custom Father's Day Comic
We love creating custom comics, we have been creating them professionally since 2016, see about us here. We can illustrate any kind of comic story, a couple's love story is by far the most popular. But we also create many other custom comics with various themes, such as superheroes, pets and anime. But one of our favorites are the custom Father's Day comics.
With our personalized Father's Day comic books, we make Dad the star of the comic. A custom made comic story about him and his kids, a very unique customized gift. Especially perfect for 1st father's Day, but in all honesty every dad wants one of these.
What is a Custom Father's Day Comic?
A custom father's Day comic is an illustrated cartoon story about Dad and his kids. The kids might be adults or young kids, there's no age limits.
The personalized Father's Day comic usually follow 1 of the following 2 storylines. We can either turn Dad into SuperDad and show all the reasons why he is a superhero. Or we can keep him as Dad and show all the reasons why he is loved so much, why he is the best Dad in the world! Check out the examples on this page.
How do I come up with the story ideas?
First you need to decide which of the above 2 storylines you prefer. Then you need to brainstorm some ideas, we can help you with this step. We gave a few ideas below. Feel free to get in touch and we can brainstorm some ideas together first.

I want to turn Dad into SuperDad!

Because you teach us to be big and strong like you
Because he makes us laugh and plays games with us
Because I'm always safe in your arms
Because you catch all the bugs and spiders in the house

I want to tell Dad why he is loved!
Because you give the warmest hugs
Because you make the bubbliest bubble baths
Because you read us the best bedtime stories
Because you change my smelly diapers

A comic is made up of panels, 1 panel = 1 picture. We will illustrate each of your chosen reasons and we will need 1 panel for each reason. So if you come up with 4 reaons why Dad is a superhero you will need 4 panels. See this link for pricing and place your order. If you aren't sure feel free to email us and we will help you.
What else do you need from me?
Once you have placed your order we will email you asking questions and requesting photos about your Father's Day story. For instance if we are illustrating "Because he reads the best bedtime stories", we might ask the following:

Please send photos of the bedroom
What's your child's favorite bedtime story book?
Please send photos of your child and Dad

The process is quite thorough so we can make sure that the final result is as personable and customized as possible. This really is one of the most special customized Father's Day gifts yu can ever buy for him. Place your order now.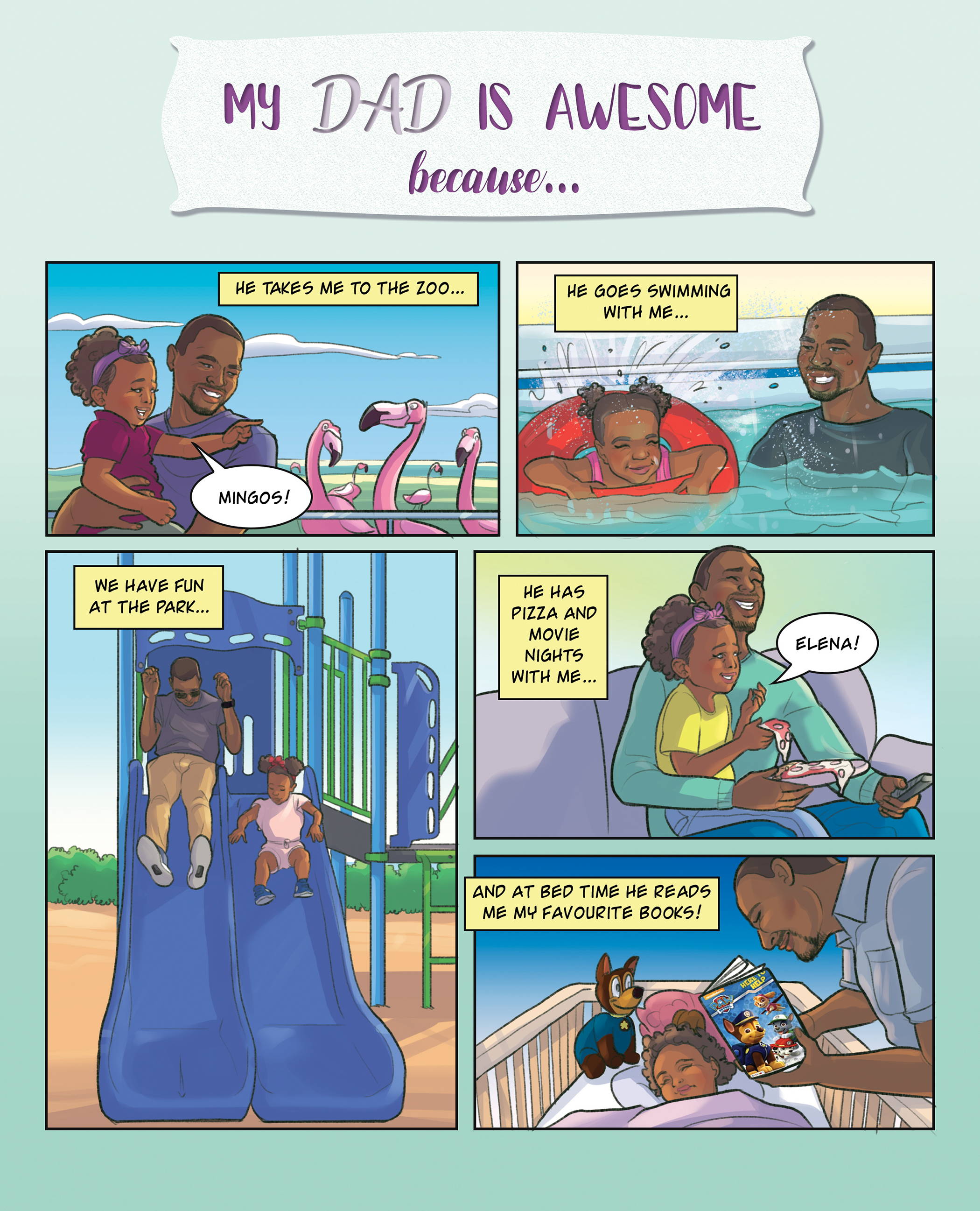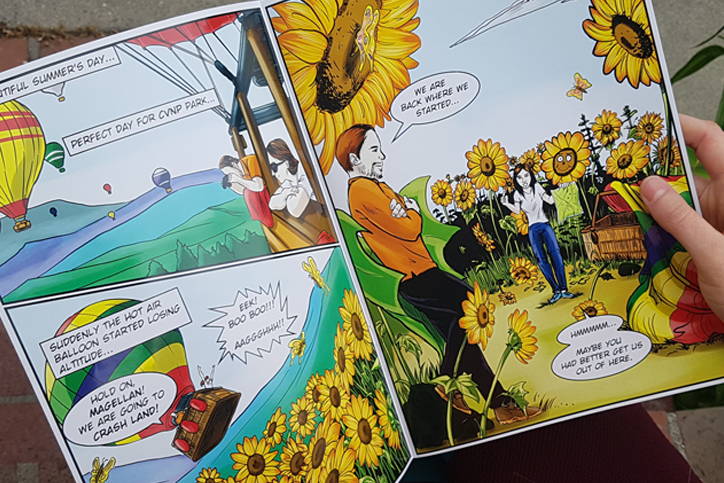 Personalized Anniversary Comic Book
A blog about the coolest new anniversary gift....bye bye anniversary photo book and hello anniversary comic book!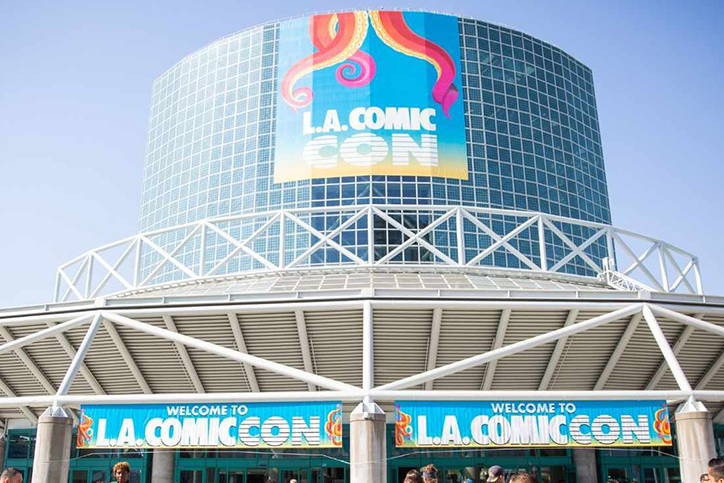 In 2022 we got selected to exhibit at LA Comic Con! Here we share with you about our experience.
Powered by GemPages