Kid's Comic Kit Encourages Healthier Behavior Patterns In Children In 2021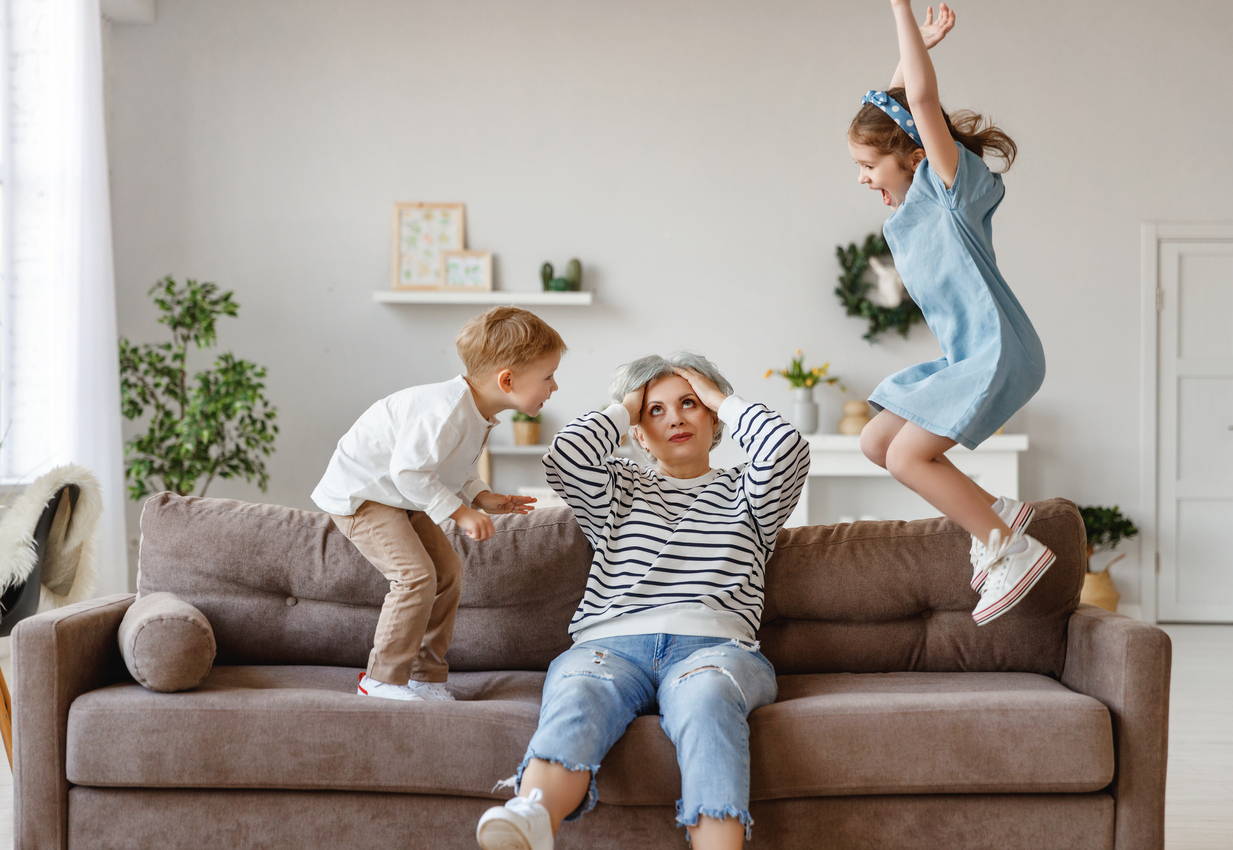 Kid's Comic Book Kit from Make Me A Comic Ltd - the newest way to entertain your child!
Did you know that 63% of kids in the US spend between 4-6 hours a day looking at screens? This excessive screen usage can lead to sleep problems, bad behavior, lower school grades, and so much more. (American Academy of Child and Adolescent Psychiatry, 2020)
Getting children away from video games and cell phones is no easy task however, which is why Make Me A Comic has created a product specifically designed to engage and foster children's creativity without the use of damaging screens.
The Kid's Comic Book Kit is an interactive and innovative activity kit that teaches children how to design and create their own comic book from beginning to end - with a finished comic book professionally printed and delivered to you. The Kit makes the writing and drawing process incredibly easy and fun, so it's perfect for all children, even those that shy away from the creative arts.
Check out this video for more information
Meet Aura Gold, the brains behind the Kid's Comic Book Kit, and founder and CEO of Make Me A Comic, a boutique custom comic and portrait business. Originally a UK native, Gold has vast experience within comics and storytelling, as a comic writer and artist herself, she has created thousands of comic stories for her clients. She designed the Kid's Comic Book Kit with the sole purpose of taking kids away from screens, and even though her friends around her encouraged her to look at creating an app, she wanted to bring back the old school, hands-on activities from her childhood.
"I created this comic book kit with the sole purpose of taking kids away from screens. Everyone around me was telling me to create an app, you will make more money they said….but I wanted to create an activity for kids which was on trend but used old school methods" – Aura Gold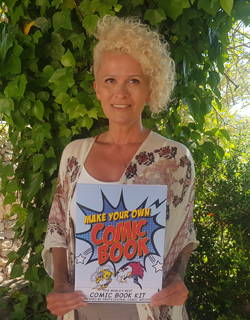 So how does this Comic Book Kit work and why is it so innovative?
The Kid's Comic Book Kit teaches children how to draw and write their own comic story - from planning and outlining the story, to character design and development. What makes this product so innovative and unique, is the Artist Email Hotline. If children get stuck for ideas and want to chat with a professional artist, they have personal and direct access through the Email Hotline which will help them every step of the way (with parental guidance, of course). Children are encouraged and challenged by the MMAC artists to be as creative and inventive as possible.
Each Kit includes a 12-page color instruction booklet, 2 sets of comic pages, a parental FAQ sheet, Artist Email Hotline, and an example comic to help with inspiration.  
Once the comic pages are completed, the pages are scanned and emailed to Gold, who then sends a high-quality printed comic book in the mail for the kid to enjoy the finished product. The comic book looks authentic as well, with comic style formatting, text type setting, and a glossy paper finish that makes the vibrant colors pop from the page. Gold designs everything in the UK and partners with printers in the US to make sure she gets the highest quality product. The Kit packaging is kept to a minimum to avoid waste and is 100% recyclable once finished.
"We LOVE working with children! WOW what amazing imaginations they have – we have such fun helping them with ideas. A lot of kids already have the ideas they just need some encouragement. We get a lot of enjoyment reading through their completed stories with our morning coffee, a great start to the day!"  – Aura Gold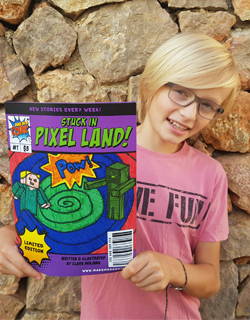 It's a great product for kids who love writing and drawing - but even those kids who shy away from these activities will find this kit entertaining as it just makes everything so easy for them. It doesn't matter if they aren't so great at drawing, because the way that the end product is formatted means even a weaker drawn comic story will look incredible.