All our custom comic products essentially follow the same 3 step process.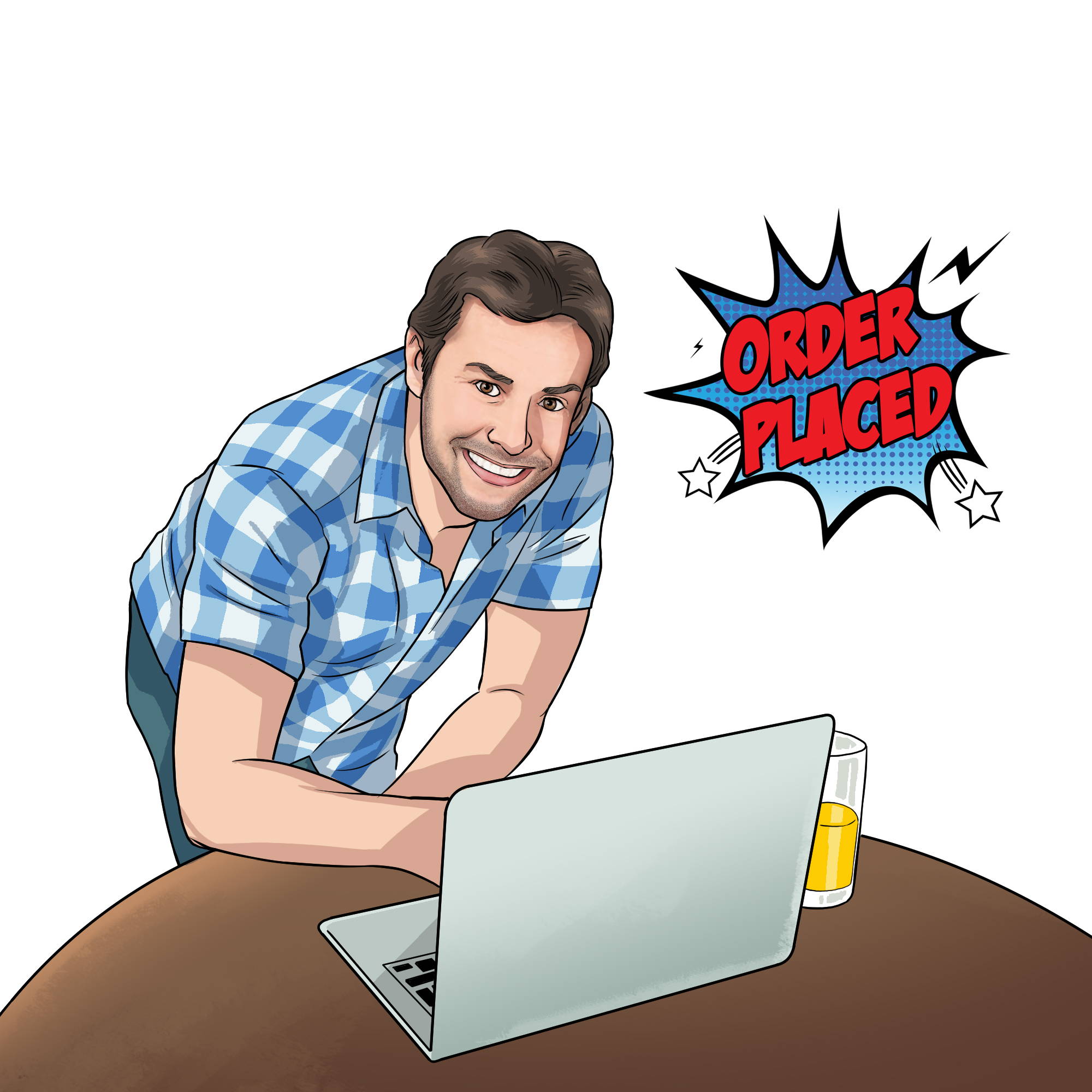 Place your order on our website and we will email you instructions within 24 hours. We will then have a chat via email, ensuring we get all the details required. We make the process really easy and fun.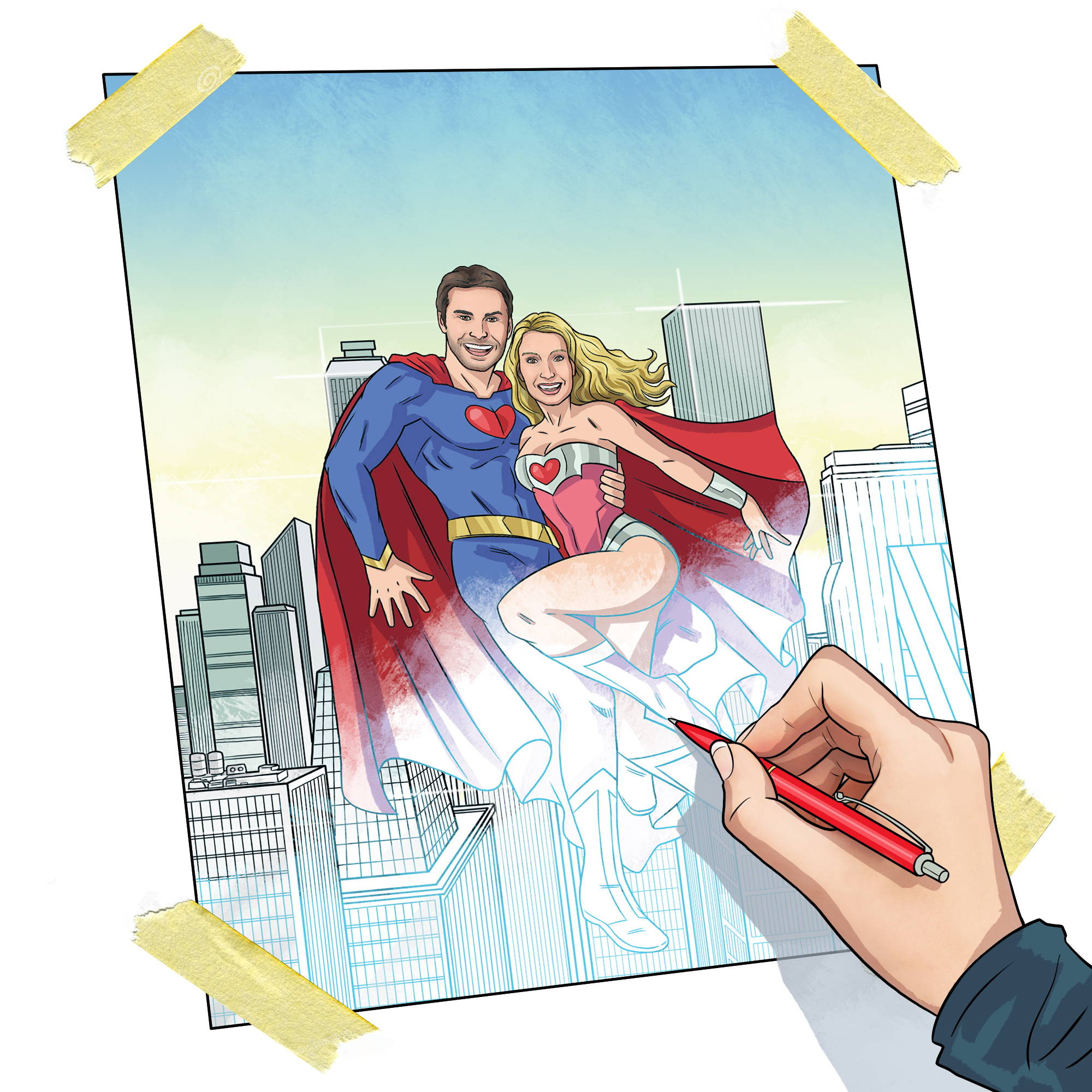 Once we have all the information we will illustrate your custom comic artwork. You can request edits along the way. The comic art is complete when you say so, no one walks away with comic art that they don't like.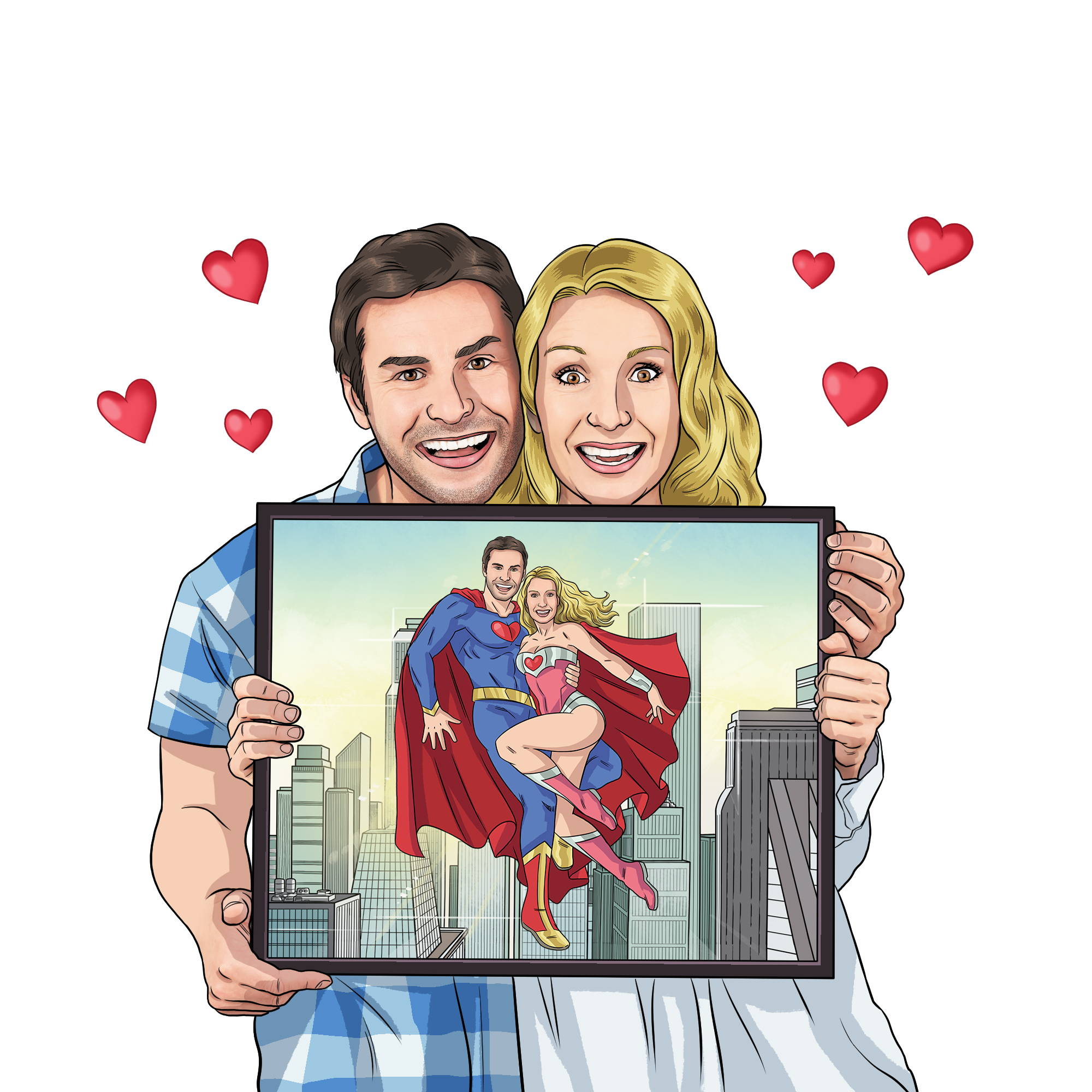 Once the comic is complete we will either print it for you or you can opt to print it locally. You can then gift it to your loved one and watch their reaction as they are blown away with the thoughtful incredible comic gift.
How do we create the custom comics?
All our custom comics are written and illustrated by us from your story and photos. The process is easy and fun, a wonderful trip down memory lane. We ask you all the right questions to find out the smallest details and we request the right photos to ensure the final result is hyper personalized to you.
Every customer is surprised with how smooth the creation process is, for most it's a really enjoyable part of the process. It's highly personable and intimate, something which only a small boutique business can achieve. We make you feel very involved in the creation process, we respond quickly and we always meet deadlines, no matter how tight. You are kept in the loop every step of the way so there are no surprises, and we are always on hand to discuss ideas and answer questions.
Every customer is blown away by the final custom comic artwork, whether you order a comic strip, comic book or comic cover, you will be incredibly impressed with our service.
Check out the video below for an explanation about how the comic process works.