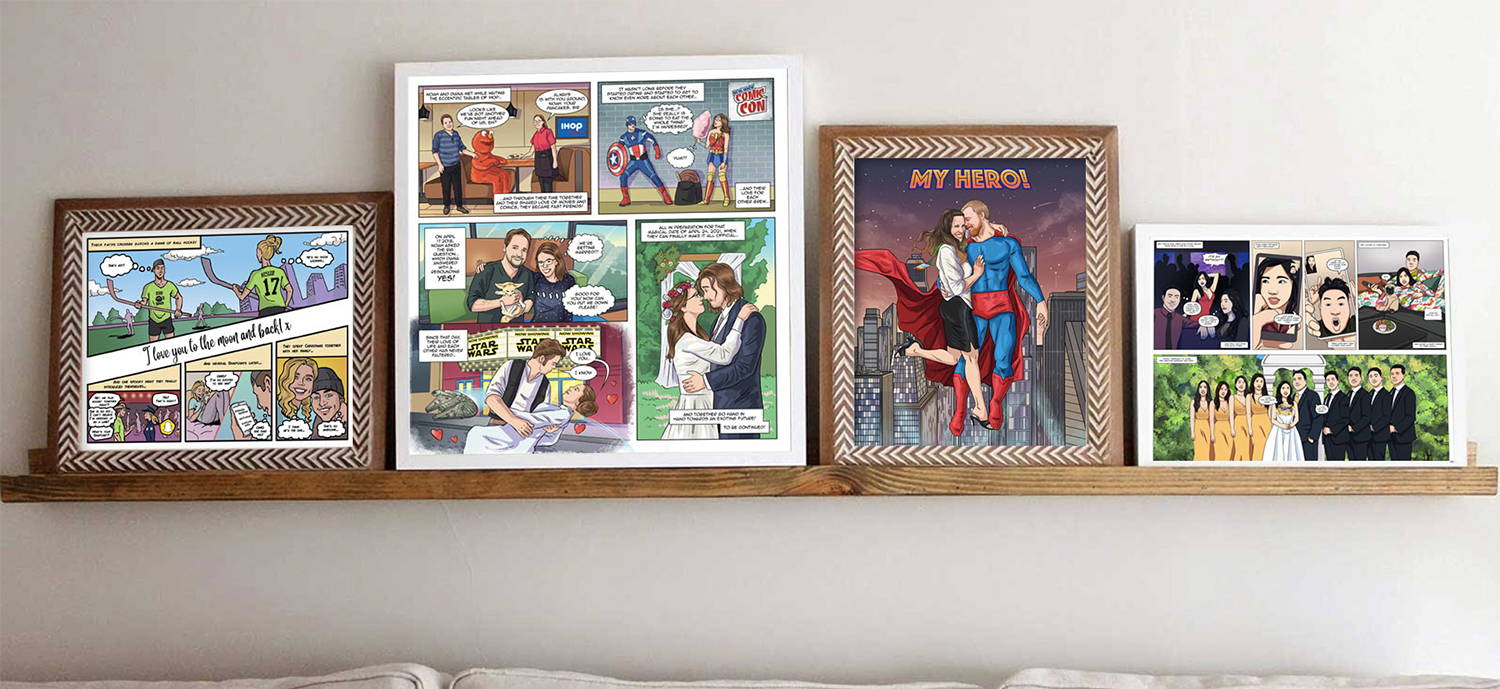 We are Make Me A Comic...
We create custom comic book products for the people you love the most, all hand drawn by professional comic artists. Make Me A Comic is the no.1 worldwide destination for customized comic book artwork. Offering the highest quality custom comic book products, and a hyper personable 5 star customer service, read our reviews they speak for themselves. Got some ideas but not sure what to purchase? Please contact us and let's have a chat.
Hi, my name is Aura Gold and I am the founder and CEO at Make Me A Comic. The business started off as a hobby in 2011, I had been a retail buyer for 10+ years and needed a big change. I felt over worked and unfulfilled.
I've been an artist before I could write, studying art all the way up to degree level, winning competitions all through my studies. I started off selling my art at weekend markets, selling different kinds of custom artwork, from custom portraits to custom comic books, and the comics strips were the only thing that sold.
After a few years procrastinating I registered Make Me A Comic in 2016, took a leap of faith and followed my dreams. it's been the best decision I have ever made.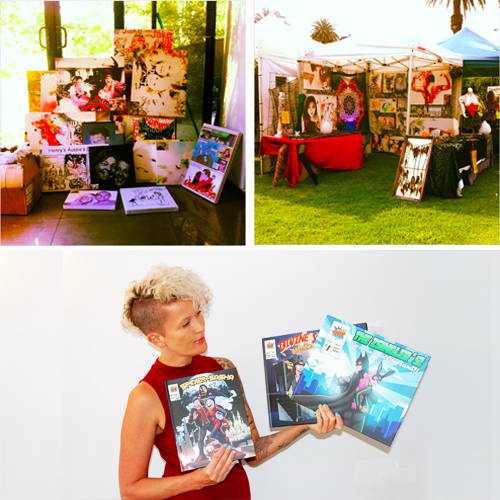 Fast forward to 2022 and we are the no.1 destination online retailer for custom comic products. We are a team of 15 professional comic artists from all over the world, and we all have a passion for comic books.
We are no.1 because we go over and above on every job, putting our heart and soul into every single comic we create. Read our reviews and see for yourself. We pride ourselves on providing a highly personable and friendly customer experience which is why our customers keep coming back for more.
Every day we get to do what we love, creating custom comic book products for all kinds of different occasions. It is our pleasure to create custom artwork for you, we love being challenged, we love talking with you about your ideas - just drop us a message and see for yourselves!
.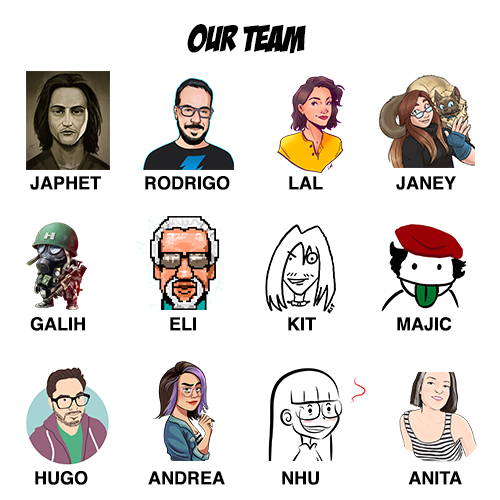 To generate love and joy between family, friends and lovers by recreating special memories through comic art.
To be known as a cool underground gift retailer, who offers highly customized bespoke comic artwork. Inspiring their customers to focus on the happy moments of life and be grateful for their loved ones around them.
To provide a stable income for the team, full of fun comic projects that don't feel like work. Creating a harmonious and joyful place to work, creating a family.
What do we create and who is it for?
We create custom comic artwork; from custom comic strips, to full length custom comic books to superhero comic covers.
The most popular event our custom comics are bought for are anniversaries and birthdays, for a husband, boyfriend, wife or girlfriend. The most popular story is how a couple met and fell in love, but we can also create a fictional superhero story. It is THE ultimate romantic gift for anyone, regardless of whether they are into comics or not.
With our custom comic covers we turn everyday people into superheroes. They can be romantic or action packed fighting villains, the end result is an anthentic looking comic cover. We have a lot of fun with these!
We can draw and create anything, no matter how out there and bizarre the request. Go on challenge us!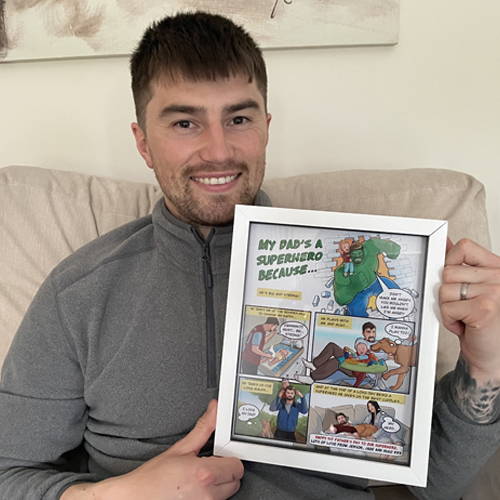 check out some of our comic products...
Tell any story with a custom comic, the most popular story is a couple's love story. But we can do superhero, anime, or even pet themes.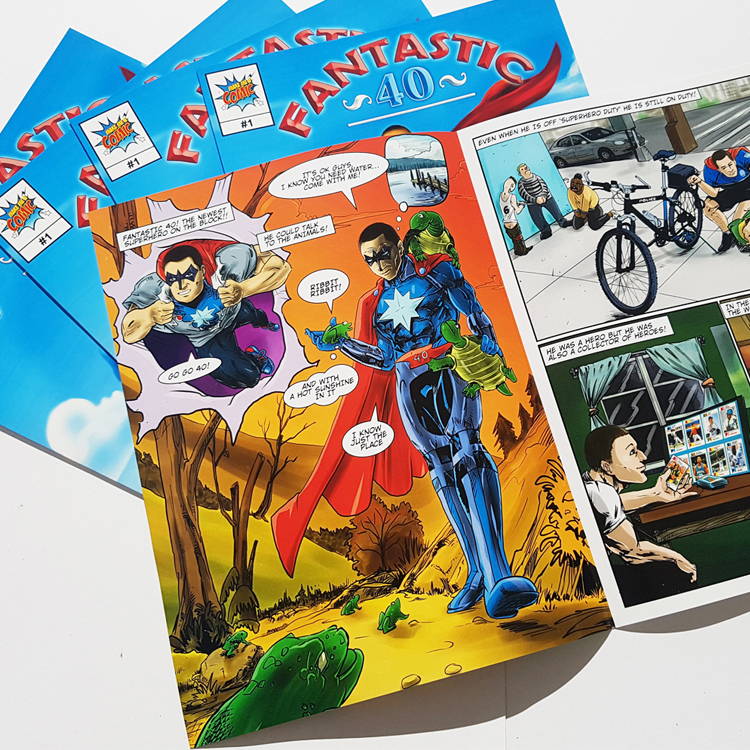 The ultimate gift for the comic book lover. We will create any story for you, a fsvorite with the custom comic books is superheroes.